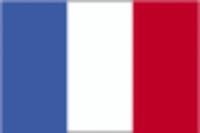 Return towards the French version.

How destiny can bring people into history…
In 1943, my husband and his classmates saw their world torn apart. Their small, close knit group was broken; all of them were forced into the German Army, and each one went to fight in a different part of the Eastern Front. But the ones who survived their horrendous time in WW2 managed to get together again, later in life.
Here is a story of their long lasting friendship :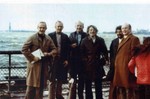 " Over the years, our group of friends had become like family; it felt natural to get together again after the war.
To keep our friendship alive and in memory of our fallen comrades, we decided to meet on a regular basis, much like the American tradition of high school reunion. Just the boys getting together for a meal. To make the most of our time together, we started planning trips every two or three years. Again, just the boys getting together for a special time.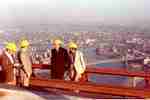 In 1973, for our thirty year reunion, we took a trip to New York City. We were privileged to go on top of one of the Twin Towers, which were not yet open to the public.
The view from the roof of the World Trade Center was breathtaking. Skyscrapers seemed to grow out of the city smog; they stood above the shadows and darkness, they stood glittering in the sunlight. We could see from the Bronx to the Upper Bay and all the way to New Jersey, Brooklyn and Long Island. The Hudson and East Rivers acted as natural dividers, showing off their numerous hanging bridges. We could hear the ships' horns howling in the distance, all the way from the harbor.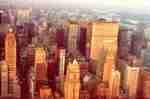 We saw the statue of Liberty , the one who had welcomed so many men and women in search of a better life. Many of our ancestors have emigrated from Alsace, thus bridging a kinship with the USA.
This was for us a mythical trip, an important milestone in the history of our friendship. A trip in peace and joy. For us, the Twin Towers became the symbol of a long lasting friendship, one that had survived years of hardship.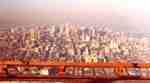 On September 11, 2001, the terrorist attacks which reduced the Towers to ashes and made them the cemetery for so many innocent people brought a deep sadness in our hearts: The awesome towers were gone, and they had witnessed our friendship. ".
Jean-Pierre Apprill - architect in Strasbourg,
France (°1925 + 2007)

A thin metallic lace, similar to a cathedral steeple, grew daringly from this pile of rubble. Built in Lower Manhattan, the Twin Towers were inaugurated on April 4, 1973. Their chief architect, Minoru Yamasaki, had been appointed by the Port authority of New york and New Jersey.
Both towers had 110 floors. The North Tower was 417 meters high and on its roof, a 110 meter TV antenna had been added in 1978. The South Tower was 415 meter tall. They boasted 800.000 square meters of living space. In good weather, they offered panoramic view as far as 72 km away.
The attack of September 11 reduced them to ashes; they have since been named "Ground Zero".
New York at the beginnind of the XXth century :
Bounds :
§ Techno-science : Skyscraper, of the turns increasingly higher (in French)...
§ National911 : September 11, 2001 Memorial
Sources :
§ Drawing & Photographs : Jean-Pierre Apprill (°1925 +2007)
§ Postcards : Private collection of France Apprill (Ancarpost)
Tanslation :
§ This note was translated from french to English, by Mady Fehlmann Blackburn
§ Mady Fehlmann Blackburn : She wrote a book : "Malgré-Nous! Alsatians, French at Heart, soldiers of Hitler". Malgre-Nous is the name given to 130,000 French men who were born in Alsace-Lorraine in the twenties. When Hitler decided to "re-claim" the French provinces of Alsace and Lorraine in 1939, some 800,000 people found themselves forced into being Germans against their will, even though they were French at heart, and the men were forced into the German army...
By France Tardon-Apprill, on September 30, 2007.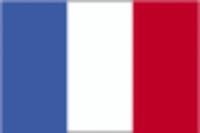 Return towards the French version.